| | |
| --- | --- |
| | PRODUCTS |
SPRAY PLASTER
Small wounds  Excoriations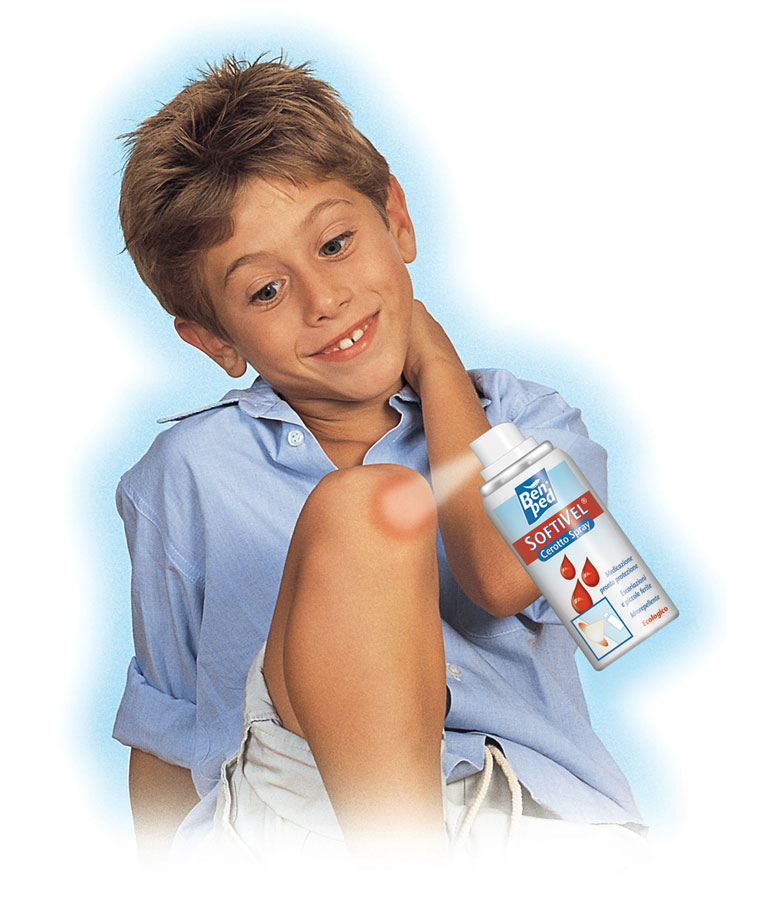 SOFTIVEL
SPRAY PLASTER
Features:
Haemostatic: it stops the bleeding of the wound.
Bacteriostatic: it protects from infections.
Dermo-activating: it promotes healing.
Elastic: adheres like a second skin.
Idrorepellent: be used in the shower and the bath.
Resistant: it consumes progressively.
Aesthetic: it is not noticed because it is transparent.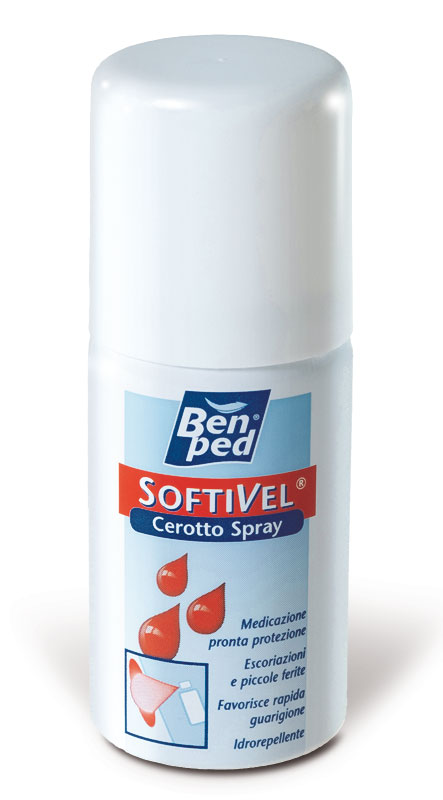 How to use:
Clean the wound or excoriation as best as possible and disinfect it.
Spray the plaster on the area around the injury (2-3 cm).
Avoid eyes and eyelids, mouth, genitals.
Do not remove the dressing by scratching or brushing.
Renew if necessary.